Dormer: A Manitoba owned and operated company in Winnipeg Manitoba for over 35 years. We are sensitive and responsive to our client's needs and devoted to their satisfaction. We strive to be fair, honest, courteous and professional in all our dealings. We practice customer satisfaction every day.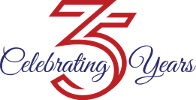 Established in 1984, we are leaders in industrial and automotive refinishing systems in Western Canada. We are proud to say we have done business with some of the most reputable companies as far east as Thunder Bay, ON and as far west as Vancouver, BC.
Dormer Finishing Systems offers true turnkey solutions for a variety of industries including premium automotive installations, large industrial booths, ovens, liquid and powder coating systems. We offer an unparalleled depth of experience in designing and deploying the systems for which we're known.
Dormer offers turnkey service and does it up right.
Serving Manitoba,
Saskatchewan,
Alberta, &
British Columbia

With over 35 years of experience in the spray booth business, we know how an exhaust stack on a spray booth should be maintained for optimal performance.
We have designed a cleaning method unique to Dormer and have the staff trained to perform this service for you in a timely manner. Call a Dormer representative today for your quotation for increased performance and efficiency.
Custom Work by Dormer Finishing
No matter what industry you work in, the message of service provided is the same: no two customers have the same need. That's why Dormer Finishing Systems provides expert custom work to clients in Manitoba, Northwestern Ontario, Saskatchewan and throughout Western Canada, specializing in designing and rebuilding of specialty fluid systems.
We start with our booths, which come in a variety of models and can be outfitted with a number of add-ons depending on your service needs. From there, our team will work with your company, at your location, to determine the best installation.
When the need arises, we can also assist you in moving locations by disassembling and reassembling your booth or system.